For this project, I primarily focused on the user group with temporary injuries on lower limbs. With the casting on leg, the inconvenience interrupts people's normal interaction with their living environment. people who have to use equipment to help to walk may feel very uncomfortable because they rarely deal with this situation. I would like to provide a better solution to address this problem.


Key words:
- background research
- user interview
- product desgin
- hand sketching
- 3D modeling & rendering
- lo-fi prototyping
- usability test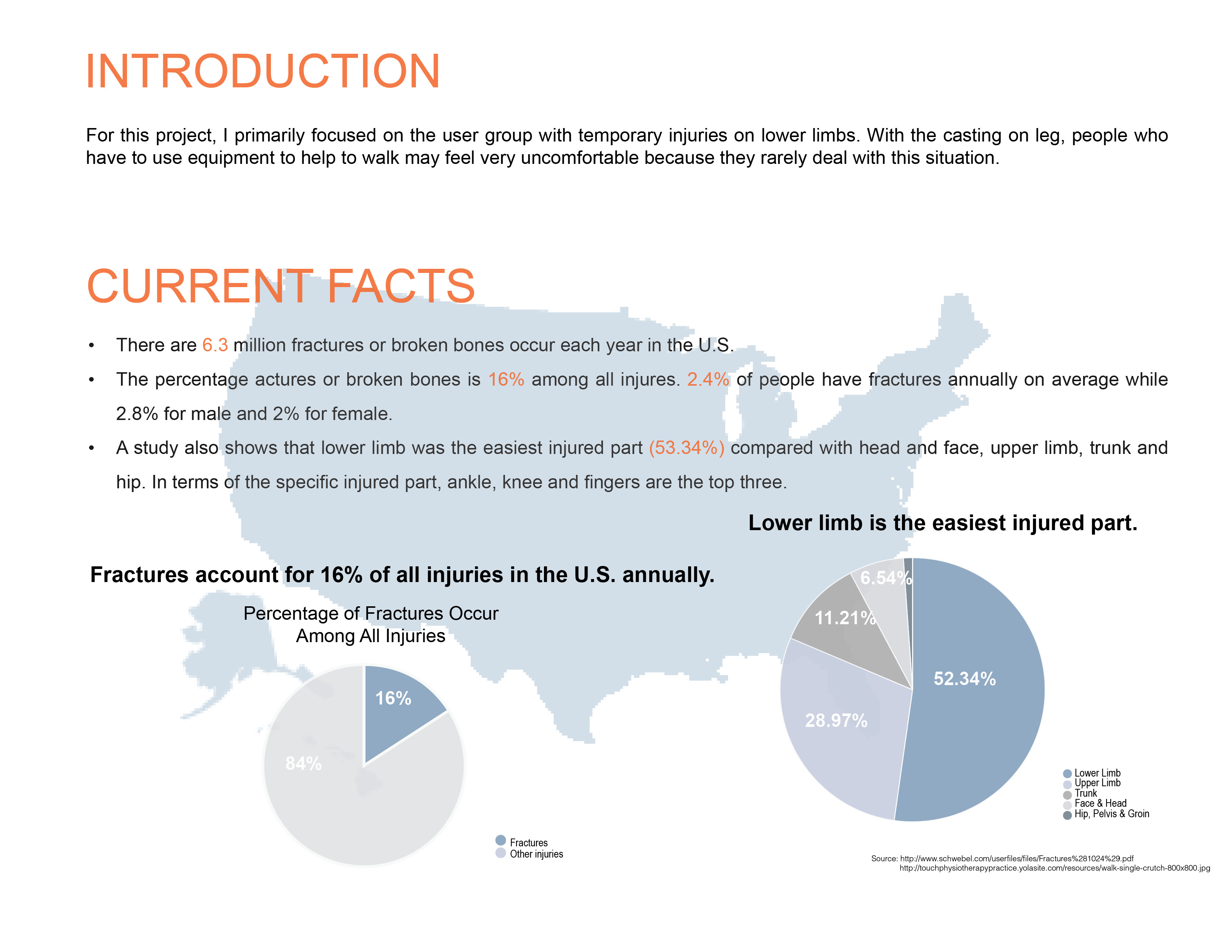 After gathered the basic scenario, I made this video to demonstrate my findings and my design intention.