On-boarding Experience Redesign
for Sonos

Onboarding flow redesign for Sonos smart speaker app



Individual project.


Skills used:
- Research
- Illustration
- User interface design

Problem Statement
The Sonos app eables users quickly search through all music services to track down favorite music, send it to different rooms, and adjust the volume and other settings.

However, the onboarding and setting-up process are not as pleasing as it should be. Even Sonos has a lot of tutorials available on their website showing how to setup the speakers, people still get confused about this process.

The How-to's videos on their YouTube Channel
Most of them received more than 100k views, which indicates that a lot of users have been searching for how to set up the system online.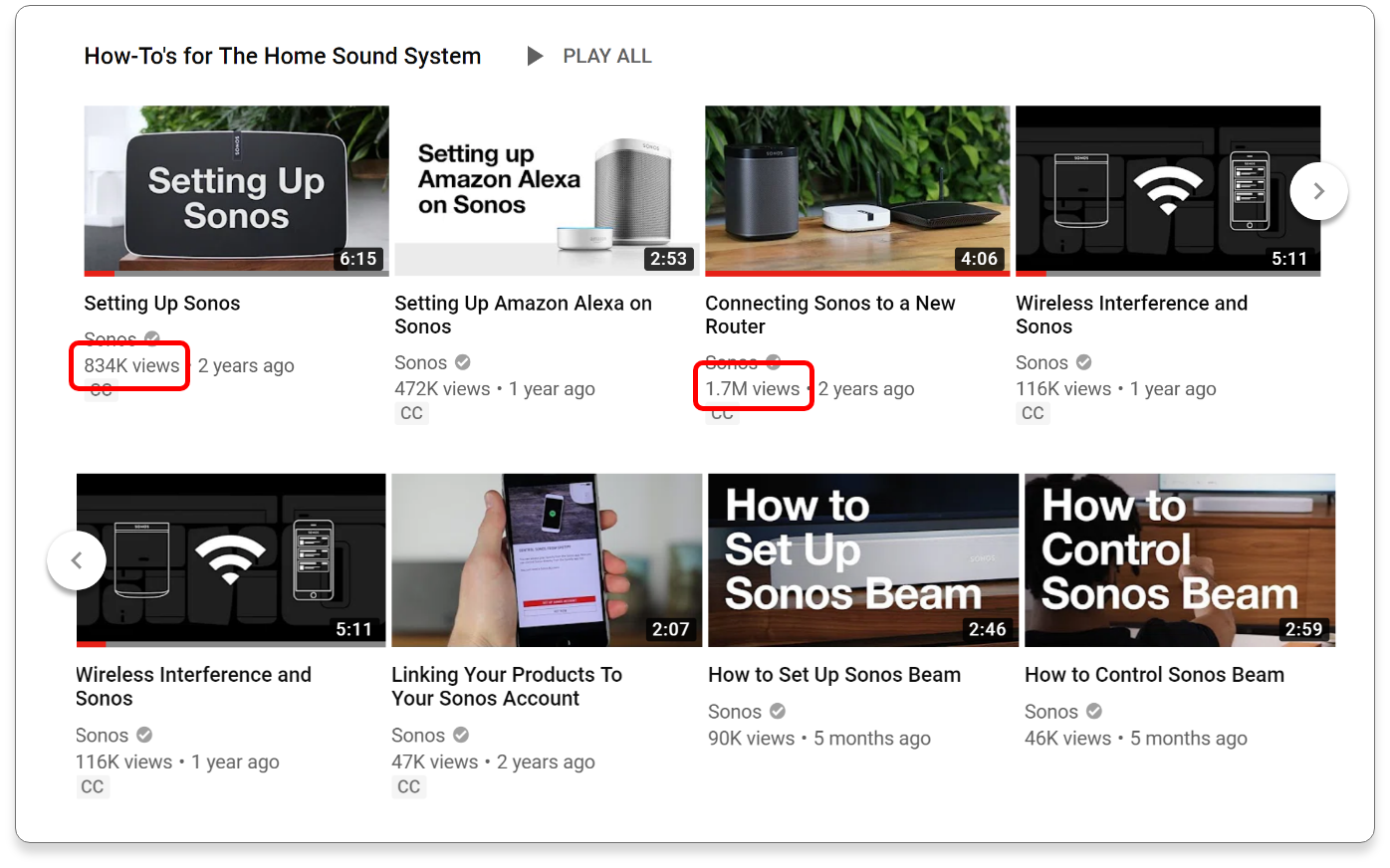 Users' reviews about one of the "how to set up" videos
---
Cognitive Walkthrough
I watched the tutorial videos from Sonos official Youtube channel and listed all the steps that a user need to go through for setting up a single speaker. The video is about 6 minutes. I went through the setting process of a PLAY 1 speaker as a first-time user. The whole process took me around 25 minutes.
Style and Colors
Other than the pure white and black, Sonos released several series of limited edition speakers such as the PLAY:1 Blue Not, and HAY Collection. Both series got people's like and sold out quickly. I was inspired by their clean looks, fresh colors, and the innovative values that they brings to modern homes.
On-boarding Flow Mock-up

After conducting semi-structured interviews with couple Sonos' s users, I decided to combine the setup process with the on-boarding flow together, which I believe that can make the setting-up process easier. At the meantime, leaves users options to exit the flow if they wish to set up their speakers later.

For its style and colors, I used concise illustrations and muted color collections to create a relaxing and fresh feeling.